Harnessing Digital AI-Infused Operational Excellence for Financial Services: Drivind Competitive Differentiation
- DataSpeckle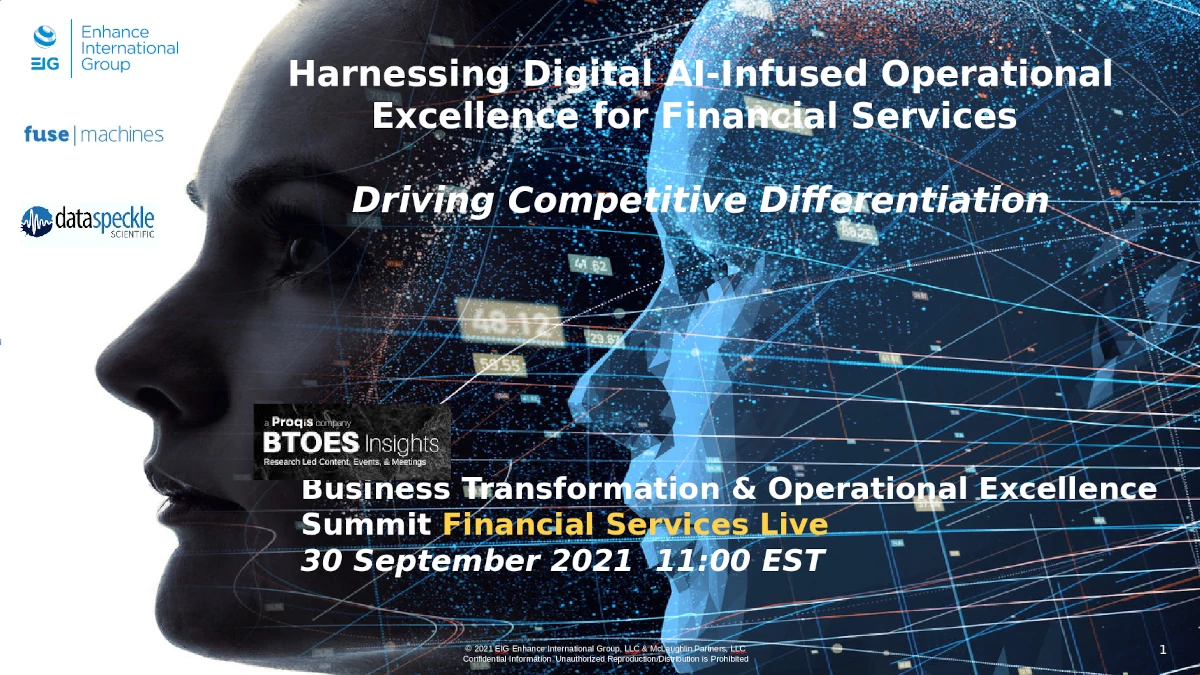 The global Fintech AI market in 2020 was USD 7.91 Billion and is expected to reach USD 26.67 Billion by 2026. Estimated CAGR through 2026 of 23%.

This is Sixth in a Series of AI Webinars on Applying Practicality to Artificial Intelligence focusing on FinTech & Financial Services.

With businesses defining and returning the new POST-COVID Normal, we will focus on leveraging #AI / #ML to support the development of practical applications and strategies.

We will also benchmark exemplar businesses for practical affordable approaches.

CHALLENGE: What solution platform to choose and how to integrate with your infrastructure.